English to French technical translation services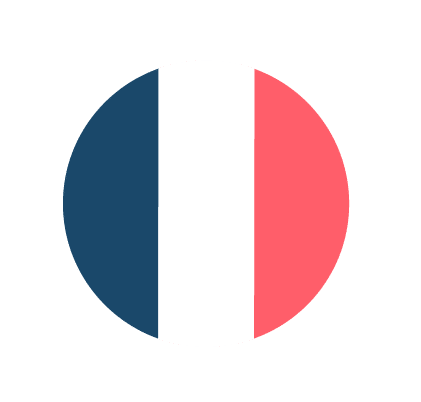 Trust MyBrian, the expert in English to French technical translation services
Are you looking for English to French technical translation services?
MyBrian is a French platform that offers an intuitive, user-friendly experience, enabling you to order a technical translation in just a few clicks.
We hire professional, native translators from various French-speaking countries to deliver a top-quality translation.
The fact that we only work with experts that translate into their mother tongue is our distinction on the market.
This method is the same for other language combinations, so you can order a translation from any language into French, without doubting the quality of our service.
And of course, we respect the confidentiality of your documents. Our platform is entirely secure, and only the chosen translator will have access to your files.
You also can communicate directly with the technical translator
An online, innovative, and self-service translation platform for accurate translations by human translators
What are the characteristics of an English to French technical translator?
Also known as a "traducteur technique" in French, his job is to translate using words from a specific vocabulary for a particular field. Rigorous, he/she offers precise translations thanks to his/her perfect knowledge not only of his/her mother tongue, but also of the technical field you are looking to translate.
In most cases, a technical translator works on specifications, manuals and technical data sheets, patents and other documents requiring precise translations.
If you'd like to find out more about technical translation, take a look at our guide to technical translation.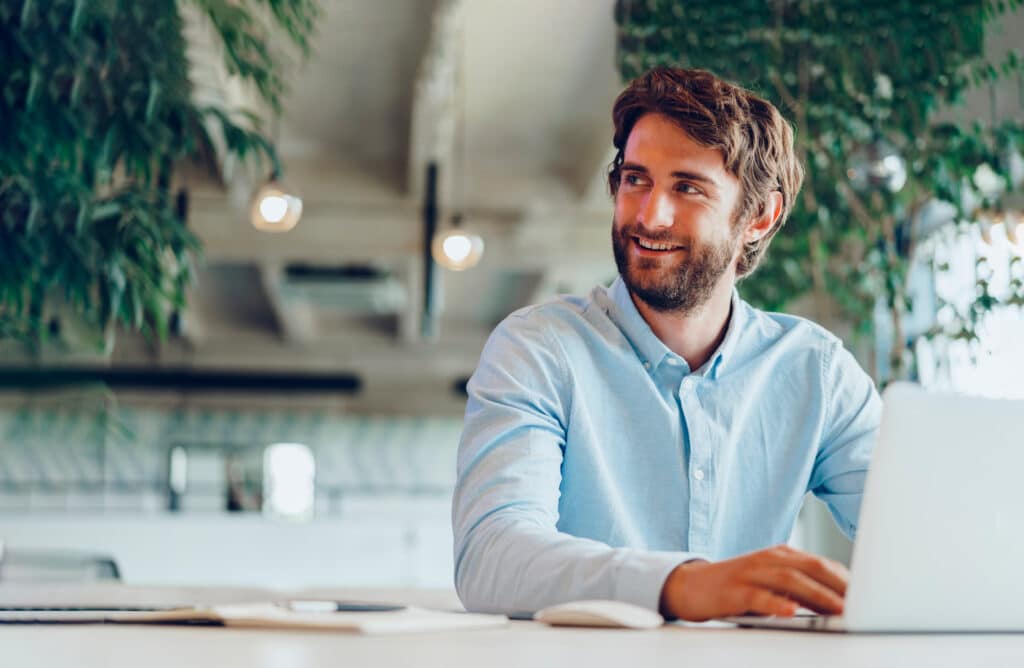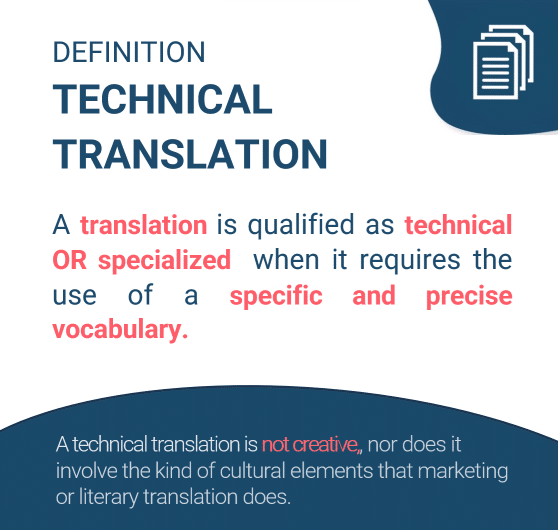 Why hire an English to French technical translator?
Get an accurate translation
The first advantage of using a technical translation specialist is the accuracy of the translation. As the translator has a perfect command of both languages, he or she can offer a flawless translation. This is particularly important in sensitive areas such as medicine and legal.
Save precious time
Technical translations can be very large jobs. Calling in a professional translator can save you time and ensure excellent transmission of knowledge to your target audience. In addition to translation, the translator can also proofread your automatically translated documents to ensure accuracy.
Improve your competitiveness
By translating your technical documents into French, you can reach a targeted audience. Calling on a professional translator with a perfect command of French can be a profitable investment for your company, giving you the opportunity to successfully conquer the French-speaking market.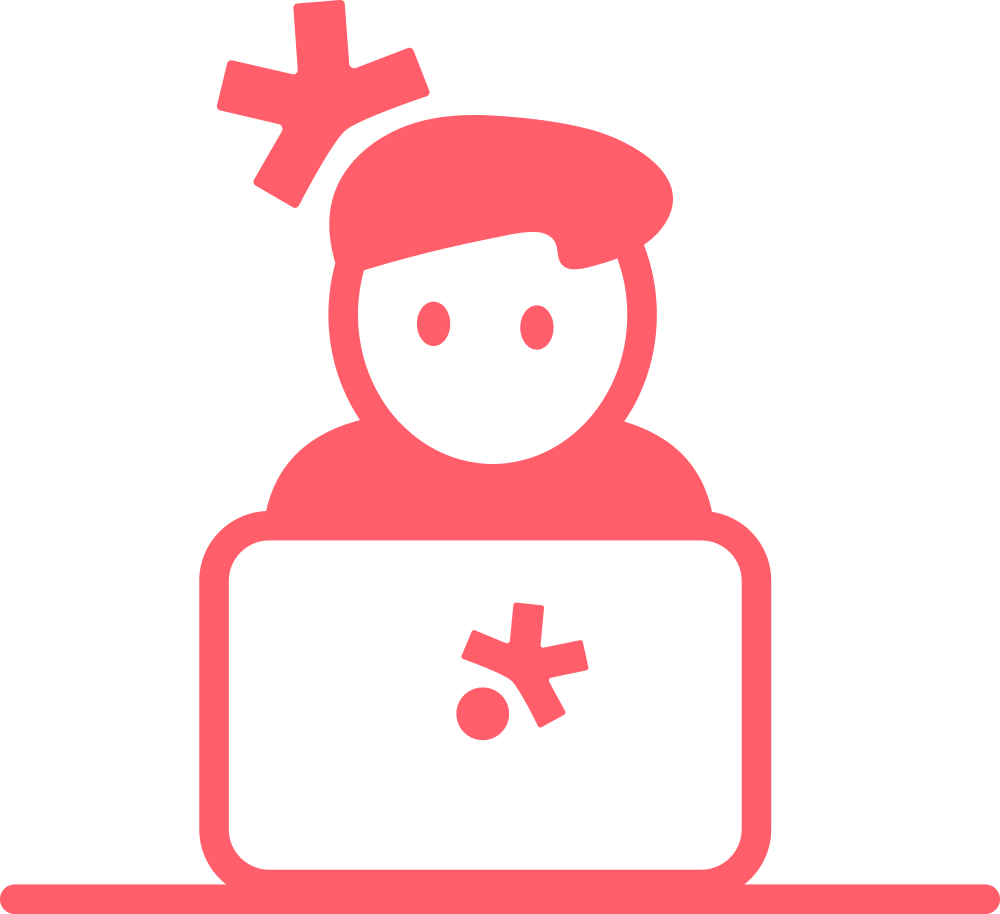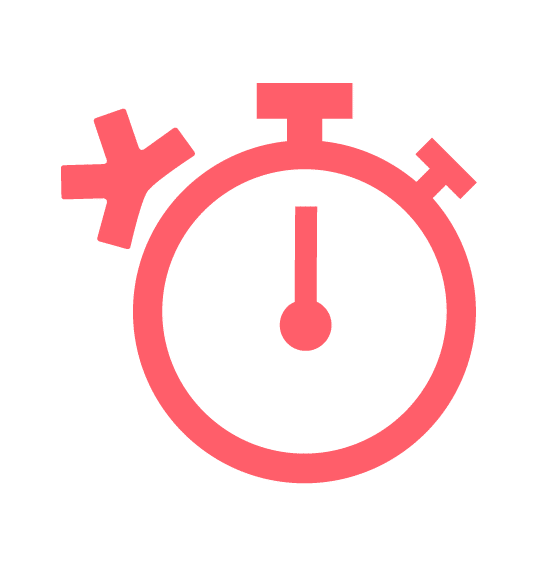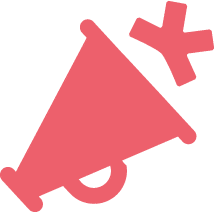 Speak the language of your employees, clients and partners
Do you work with professionals in France, Europe or anywhere else in the world? Hiring a technical translator can help you facilitate your communication, and improve your productivity. Or simply avoid misunderstandings thanks to an accurate translation.
Working in fields requiring a high level of translation accuracy
Smarter product information with technical translation. Finally, employing a technical translator for your French translations is ideal for the following fields in particular:
Medical
Technical
Political
Economic and financial
Legal
IT
We hire professional, native-speaking translators in order to provide you with the best possible quality of service.
Price of a technical translation English to French
The price of a professional technical translation can vary according to a number of criterias.

For MyBrian, several criterias should be taken into account when determining the price:

Number of unique and repeated words:
Expect to pay a minimum of €14 per 100 unique words. Our AI engine detects automatically the repeated words that are used several times in your files. Repeated words are charged at a lower price.
Translation memory: Linguists won't have to spend time translating the same strings constantly, your translation memory does that for them, ensuring consistency throughout all your content. Linguists can work to refine and optimize translation memory entries. Your translation memory can be accessed anytime.
Cost Savings: The more you translate, the less you need to pay to translate. Every time you order a new translation it's added into the translation memory to be reused without any cost.
Delivery time: MyBrian gives you the option of translating files quickly at a higher cost, or choosing an economical delivery option that takes longer but costs less. The choice is yours!
Other languages available for professional technical translations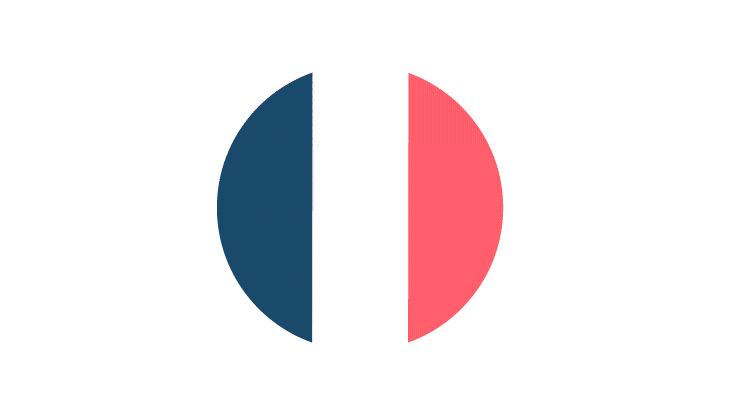 60 language couples
and other languages available on demand.
Spanish
Chinese
German
Italian
Portuguese
Arabic
Japanese
Russian
Greek
Finnish
Polish
Swedish
Romanian
Croatian
Ukrainian
Catalan
Bosnian
Dutch
(from Belgium or the Netherlands)