If you are an audiovisual translator specialized in MTPE (Machine Translation Post-Editing), we have work for you!
Enjoy the flexibility of remote work and join a global community of audiovisual translators.
The language pairs we are looking for: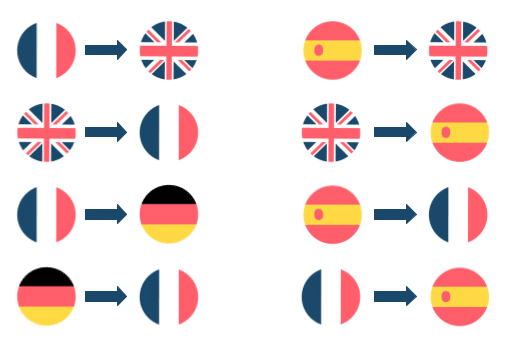 FR>EN – ES>EN

EN>FR – EN>ES

FR>DE – ES>FR

DE>FR – FR>ES

NL>FR – NL>EN
Audiovisual transaltor – MTPE Requirements
You know you are good at Post Editing and enjoy this work quite a lot.
You are native in the target language.
You have an excellent understanding of sense and appreciation of nuance of the source language.
You can easily adapt to different softwares, and are familiar with digital platforms.
You are familiar with the general transcription and subtitling guidelines.
How we work
You will preview and edit subtitles and videos directly on a friendly-user platform. Once you start working, you will have to edit AI-generated translation, synchronize the subtitles with the audio and improve the subtitle breaks for optimal readability.
You will follow our customer's guidelines, focus on tone, flow, clarity, and accuracy, as well as on grammar in order to add your nuanced translation expertise to the work that the machine has undertaken.
About us
MyBrian is a translating platform, linking the client to the translator expert in the requested field of expertise.
We call our translators "brians" and whenever you become one, MyBrian takes care of offering you projects and takes care of the invoicing.
Brians also have the opportunity to chat with the client, which allows them to explain any kind of misunderstandings in a text.
How to become audiovisual translator MTPE
If you think you are the right person for the job, please apply here:
Please, make sure your CV is up-to-date when you send it to us.